We offer top of the line goodies from local business in and out of Colorado.
We have several gift ideas while you are here enjoying your stay. Before you leave make sure to check out our gift display.
Enstroms Candies



We offer hand made treats from Enstroms candies. You have a choice of almond toffee or Denver mints. All packaged and ready to go home with you.



Website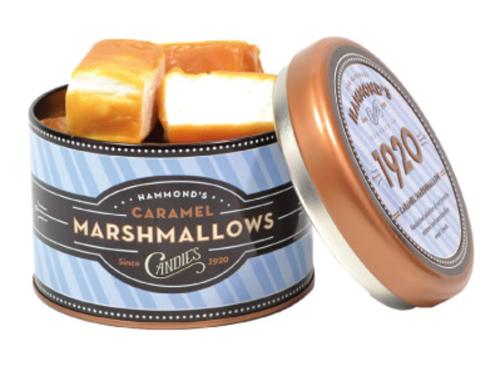 Hammond's Candies



We offer hand made treats from Hammond's candies. They are located here in Denver just about a 15 minute drive away from the Historic Patterson Inn. We have a selection of boxed assorted chocolates that are packaged and ready to be taken home.



Website
Bottles of Wine



We offer several varieties of wines by the bottle that you can purchase for either yourself or friends and family.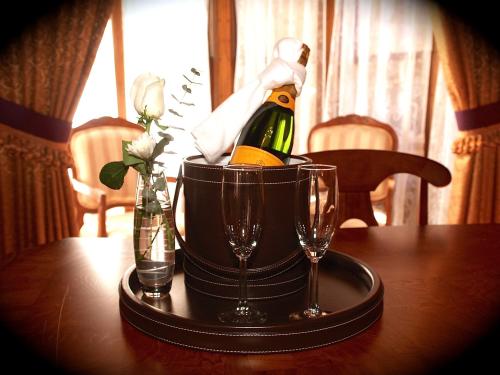 Bottles of Champagne



We also offer champagne for those special occasions or if you just feel like having a refreshing glass of bubbly. We have several different brands that are all very tasty.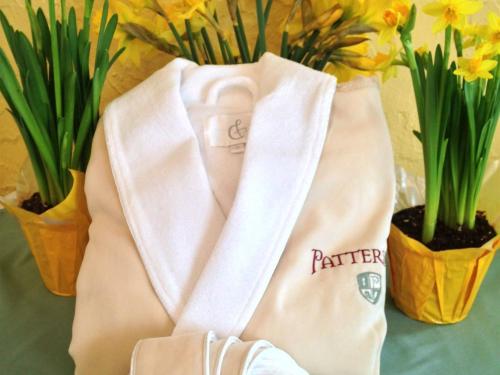 Luxurious Bathrobes



It is always hard to find a good bathrobe. Our luxurious robes can be bought at our reception upon your departure. "It feels like wrapping yourself in a cloud", as stated by one of our guests.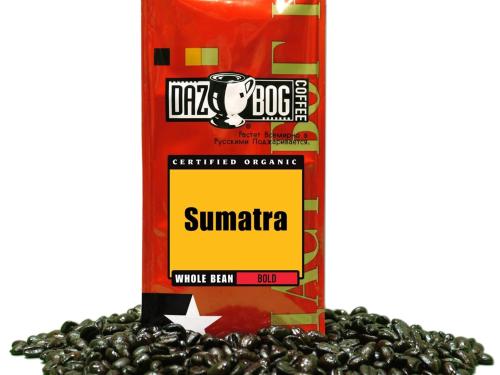 DazBog Coffee



We are now selling our special Patterson Inn coffee blend made by our partner DazBog. Start your morning off right with a warm cup of delicious coffee.



Website